No Comments
The Vampire´s Bride Awakening: BBW Alpha Shifter Paranormal Mystery Romance (Bound by Book 1) by Jasmine Wylder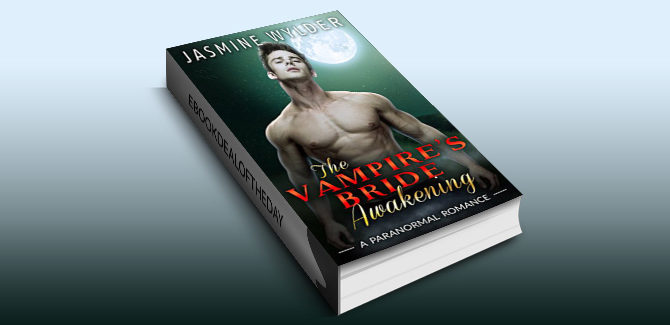 Realtime Price: ERR

What begins as a frightening interrogation by the dangerous brood ends with fire and blood. And, if curvaceous Ember doesn't stop it, she could lose everything she holds dear.
Curvy girl Ember Terzi spent her life doing what's right. Building a business while keeping her younger sister safe from harm was no easy feat, but the life she created for them is suddenly thrown into turmoil when a violent group of strangers come barrelling in on the hunt for someone she's never heard of and has no desire to meet.
Only one man can help her, but there's a problem. The sizzling hot man with Adonis-like features is as distracting as he is dangerous. With tales of soulmates, immortality, and vampire legacies, Ember is hesitant to enlist his help until one simple touch ignites a fire in her body and soul. She's left wondering how someone who can make her feel that way could be so bad.
Sexy alpha male Kai has spent his life waiting for his soulmate. When he meets Ember, he's immediately intoxicated with her, but he has a secret – a secret so dangerous, it threatens all that he's ever cared about.
A vengeful organization threatens to destroy everything, including his mate Ember. But he proves to be a formidable opponent. He'll stop at nothing to protect what's his, even if that means he'll have to burn his enemies to the ground.
Who will win in this deadly tug of war between vampires, a sexy alpha male, a vengeful organization, and the power of eternal soulmates?
AUTHOR´S NOTE: This is a +16,000-word stand-alone story with HEA, so no cliff-hangers! Story contains mature themes and language, and is intended for 18+ readers only.
+++ This book includes 2 bonus stories +++
Genre: Fantasy, Paranormal Romance


Amazon UK