No Comments
A Harvest of Broken Stars by Ole Åsli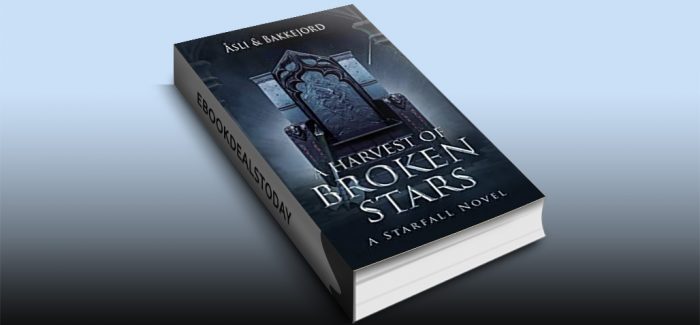 Realtime Price: £2.29
A grimdark high fantasy story filled with magic, suspense, intrigue, humor and fast-paced action.
Gilmir is dying. A failed mission has landed him in a dungeon cell. After years of torture and starvation, he is just a shadow of his former elf. All he has left is his will to survive. And, his thirst for revenge. When a small figure moves past the cell door, he knows his last chance has come.
Ada, a young woman with an affinity for forbidden magic, flees from the ashes of her home to the fires of Shacktown – the city of gladiators, assassins and thieves. Will she master her magic in time?
Hunted by the tyrant leader of the dark city, they must lie, steal and kill to survive.
A Harvest of Broken Stars is a dark tale of swords and sorcery, death and deceit, magic stones and broken bones.
With the intrigue of Scott Lynch, the grit of Joe Abercrombie and the suspense of a Tarantino film – this is fantasy with a razor-sharp edge.
★ The plot is loaded with suspense, fear, complexities and scary moments ★
★ A real page-turner. A fast paced story with amazing battle scenes ★
★ I do feel so satisfied with the storyline and how everything is connected to one another ★
★ Great story with interesting and likeable (and some not-so-likeable) characters ★
★ The storyline flows beautifully. Once you start, it's hard to put down ★
Genre: Fantasy

A Harvest of Broken Stars by Ole Åsli
Amazon UK