No Comments
Viking by Ole Åsli & Tony Bakkejord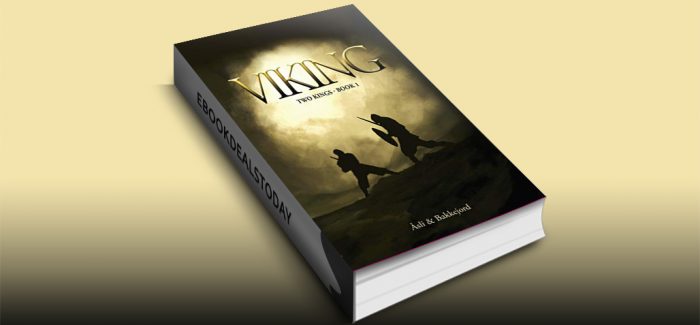 Realtime Price: £1.99
History is about to change – in the hands of the unlikeliest of culprits.
A Viking raid hits a small village in Northumbria. Onboard one of the ships is a terrified Ulv. The youngest of the crew – he is not a Viking, not a warrior, not a fighter. Despised by most of the hird he has to prove himself worthy as a raider. His honor and his life is at stake, as he faces a battle with enemies on both sides.
Standing on the pier, Marcus watches in horror as the Viking ships appear. This time he is old enough to fight. To stand, side by side with the other men against the mighty foe. The scourge of the North. At least, he hopes he can slow the Northmen down so that his little sister, Julia, can get away.
In a twist of fate, both teenage boys ends up hiding in a cellar. From that moment, their destiny is intertwined in a relationship spanning from friends to enemies, from thrall and master to weapon brothers, and from friendship to hate.
Follow Ulv, Marcus, Julia and the whole band of Viking misfits as they change the course of history. In the epic story of 'Two Kings' you will meet real historical figures like Ragnar Lothbrok and Charles the Bald. You will bear witness to the occupation of Dublin and the siege of Paris. You will visit Hedeby and Rouen, and take part in battles, sieges and duels.
Start your journey today; pick up your copy of Viking now.
Genre: Historical Fiction, Young Adult

Viking: A historical fiction adventure (Two kings, Book 1) by Ole Åsli & Tony Bakkejord
Amazon UK