No Comments
£1.02 "Essence Of The Heart" by Daris Howard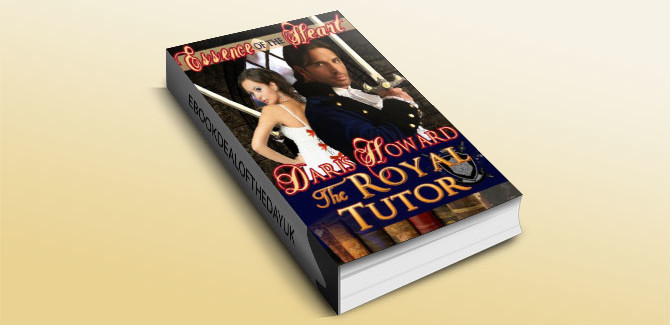 Ebook Deal of the Day: £1.02 "Essence Of The Heart (The Royal Tutor)" by Daris Howard
Genre: Clean Romance
Mystery, Intrigue, And Clean Romance!
When he is called before the queen, Jacob, the handsome, young Captain of the Royal Guard, is sure it is to discuss the baffling increase in assassination attempts against the royal family. Instead, the queen assigns the shocked young captain to tutor her out-of-control, tomboy daughter, Marie.
He knows all of the other tutors have failed miserably, and he tries to beg out of it, but the queen will not relent. However, she does give him leave to use any teaching method he likes. Her ultimate command is that she be trained as a lady in preparation for her royal ball.
Angry and humiliated at what he feels is a degrading and impossible assignment, especially for a military captain, he determines to train the princess like he would one of his guardsmen. He will demand strong discipline, tough academics, and sword combat training. He is sure that his rigorous approach will push the princess to complain to her mother, who will then remove him from the assignment.
But to his surprise, Marie instead responds positively to the harsh discipline, and becomes a princess like no other.
And, when they come under attack, her training might be just enough to save both of their lives as they work to unravel who is behind the assassination attempts, and also try to solve the mystery of why the Lord High Chamberlain is such a great sword fighter.