No Comments
Three Free Kindle Books for Friday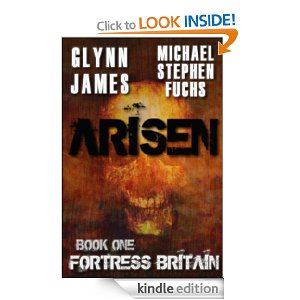 Get three free Kindle books for Friday!!
Genre of the day: HORROR
A different genre featured everyday. Lots to choose from so there's always something for everyone.
Please LIKE & share with your friends. Follow us on Facebook to get more daily bargain and free kindle books. Please confirm ebooks are still free before downloading. Prices are subject to change without notice or updation.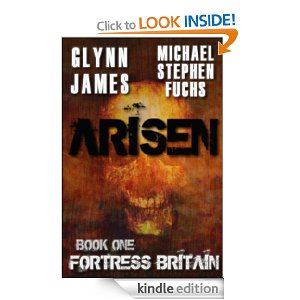 Arisen, Book One – Fortress Britain

When the Zombie Apocalypse came, one country had shut down its borders in response to a major terrorist attack. Now Fortress Britain is the last bastion of the living – with 50 million beleaguered survivors facing down a world of 7 billion animated corpses. And when civilization fell, one international team of supremely elite special operators was being assembled for a nearly impossible mission, deployed out of the SAS barracks at Hereford. Supremely trained and armed, always the most skilled, resolved, and unstoppable amongst us, now the commandos of Alpha team are humanity's last best hope for survival. Searching through the detritus of fallen Europe, scavenging pharmaceutical labs for clues to a vaccine that might bring humanity back from the brink, now they are tasked with one last desperate operation.
They must cross the Atlantic aboard the world's only remaining supercarrier, insert by air into the very middle of a dead continent, and then fight their way on foot through a city of 3 million ravening dead guys. But these Zulus will not be like any zombies they have ever fought before…
Download here (confirm still free before downloading):
************
Revenant (Paskagankee)

A sacred Navajo artifact, imbued with a shocking and dangerous power. An amoral con man, willing to stop at nothing to achieve his goals. And a tiny northern Maine town, isolated and vulnerable.
Last November, Paskagankee, Maine was shaken to its core, held hostage by a centuries-old curse, terrorized by a brutal killing spree stopped at the last possible moment by new police chief Mike McMahon and beautiful young patrol officer Sharon Dupont. Now, just as the pair – and the town – is beginning to recover, a new horror comes calling. Billionaire Seattle software designer Brett Parker is in Paskagankee to check on the progress of his newly-constructed summer retreat. But he's not the only new resident in town. Max Acton, murderous sociopath and Arizona cult leader, has gained possession of a long-hidden sacred Navajo artifact with the ability to reanimate the dead.
Acton aims to use the stone in a murderous plot to kidnap Parker and steal his revolutionary new software design developed for the U.S. Department of Defense, selling it to the highest bidder and making millions. He doesn't even need to get his hands dirty. All he needs is a victim to kill . . . and reanimate . . . and force to do his bidding.
All he needs is a revenant. And the revenant is angry. And he's deadly. And he's unstoppable. And the town of Paskagankee will once again become a battleground between the living and the dead . .
Download here (confirm still free before downloading):
*************
Awakening the Nightmare (Symmetria)

In a world filled with preternatural beings, Corinne DeLacy stands alone. For centuries she has hidden her heritage and powers from the rest of the world. Then Nick is forced into her life, turning it upside down. Standing in her way at every turn, he watches her with suspicion. Circumstances landed them together and now they must fight to save all that they hold dear. Will they make it, or will her past stand in the way of their future?
Download here (confirm still free before downloading):