No Comments
Salt Sisters: What Secrets is This Seaside Village Hiding? by Katherine Graham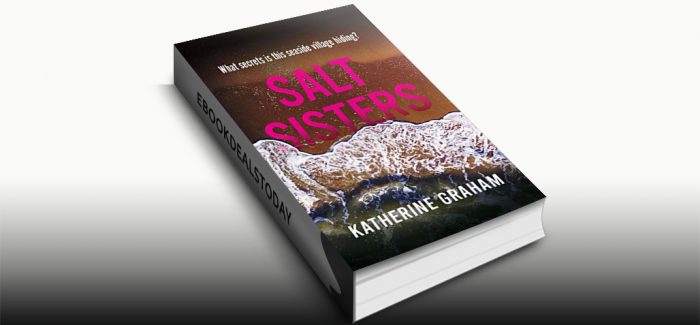 Realtime Price: £0.99
"Katherine Graham's debut book has captured our coast perfectly and its twists and turns will have you hooked… we at Living North loved it."
Living North magazine
"Excellent… You'll become obsessed with turning the pages just to keep unravelling the mystery that unfolds."
High Life North
"What a great first novel! … Twists and turns until the end."
Jo Wellard (Jojos Reads)
Two sisters, a world apart. A family torn by trauma. And a village where no one can keep a secret except the sea.
What secrets is this seaside village hiding?
Izzy's world is shattered when her sister Amy is killed in a tragic accident. She's forced to come home from abroad, back to the small village she worked so hard to escape and a past she wanted to forget. Soon her family demands more than she is ready to give, and Izzy must reconsider her choices – sacrificing the dream life she built for herself on the other side of the world.
But was Amy's death an accident or something more sinister?
When Izzy sets out to determine what happened, she realises how little she knew her sister and how deep the mystery runs in this quaint seaside village. Can she uncover the truth while confronting the secrets that drove her away in the first place – before her life is put in danger, too?
Set in the picturesque village of Seahouses, Northumberland, Salt Sisters is the debut novel from North East writer Katherine Graham. What starts out as a family drama quickly develops into a murder mystery that grips this small town. How could such a relatable family have their lives turned upside down and by who? Perfect for fans of Liane Moriarty, Adele Parks, Gillian Flynn, Sam Carrington, and Celeste Ng

Genre: Mystery, Women's Fiction

Salt Sisters: What Secrets is This Seaside Village Hiding? by Katherine Graham
Amazon UK