No Comments
Free! "Find Her, Keep Her… " by Z.L. Arkadie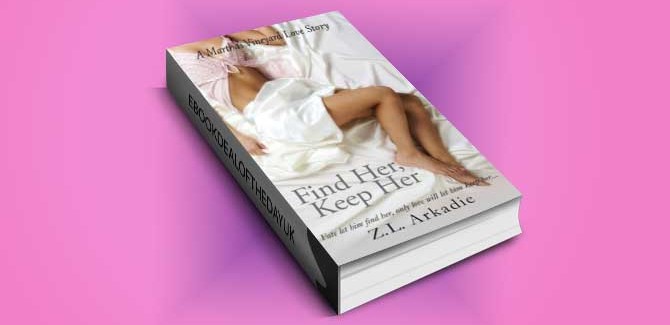 Ebook Deal of the Day:

Free! "Find Her, Keep Her – A Martha's Vineyard Love Story" by Z.L. Arkadie
Genre: Contemporary Romance (Adult)
A trip to Martha's Vineyard turns steamy in this sexy contemporary romance novel by Z.L. Arkadie.
Travel writer, Daisy Blanchard has just discovered the worst news ever. Her boyfriend is now engaged to her best friend! And to add insult to injury, she learned about the blessed event through a Facebook status update. Daisy escapes her life in shambles by accepting a last minute assignment to Martha's Vineyard where she immediately catches the eyes of billionaire Belmont Jaxson Lord.
Thanks to Belmont's relentless pursuit, they fall hard and fast for each other. However, Belmont has a secret that's revealed after Daisy receives an unexpected and unwelcomed visit from the last two people in the world she wants to see. Their steamy love affair comes to a grinding halt. But it was the hand of fate that led him to find her–will the same force of nature let him keep her?
This is an ADULT contemporary romance novel. The characters have strong sexual chemistry so there's lots of sex between two consenting adults. I very much dislike that we still need disclaimers regarding sex in 2014, but here you go–the disclaimer.