No Comments
Dead Girls Don't Speak: A Girl in a Suspense Murder Thriller by Sarah Kelly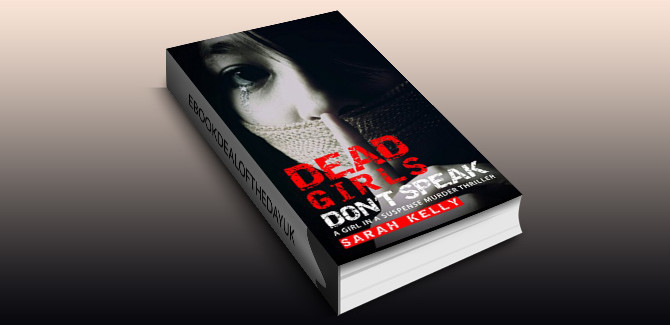 Realtime Price: £0.99

Dead Girls Don't Speak : A Girl in a Suspense Murder Thriller
What would you do if you are the only survivor of a terrorist attack, and you are not of of the situation yet?
What if the terrorists are the cops?
Can you make it out alive and testify against the terrorists?
An explosion. A hail of gunfire. Violence rips apart the heart of Springfield City, and Linsey Forbes is the only survivor, and she has seen what the attackers look like. She runs to the police, but even the police can't keep her out of danger's reach. Until Jayson Wade shows up, saving her life at the hospital and driving her to the safety of the country. But her pursuers won't leave the only surviving witness alive, and they track her down. Linsey must run for her life as Wade investigates the attacks. Will Linsey survive?
Genre: Mystery, Suspense


Amazon UK