No Comments
£2.56 "Not Forgotten" by Donna M. Zadunajsky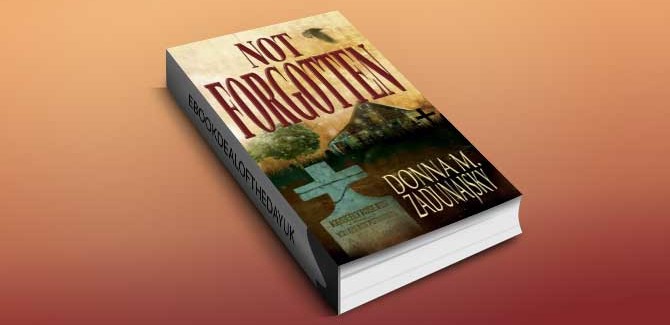 Ebook Deal of the Day:

£2.56 "Not Forgotten" by Donna M. Zadunajsky
Genre: Mystery, Suspense
Twenty-six years later, Deanna Iris and her son Brent move back to the town she grew up in–back where her secret began and when her life changed forever.
As she is unpacking boxes, she receives a call from Officer Bates stating her sister and son have been taken to Mendota Community Hospital after being critically injured in a car accident.
Sitting with her son who is unconscious and her sister Sheila who is in a coma, Deanna meets their doctor who reminds her of someone she once knew. Could it be possible that Dr. Sheldon is her daughter, who Deanna was told died minutes after being born?
After meeting her old friend who knew about her secret, and is later found murdered, Deanna receives a note in her mailbox telling her to leave town or she will suffer the same fate. What transpired all those years ago and who is the mysterious woman she spots as she drives by her sister's house?
Will Deanna ever allow herself to be loved and to let go of the past? Or will searching for the answers lead to her death?