No Comments
In Search of the Perfect Onion Ring by Chris Kern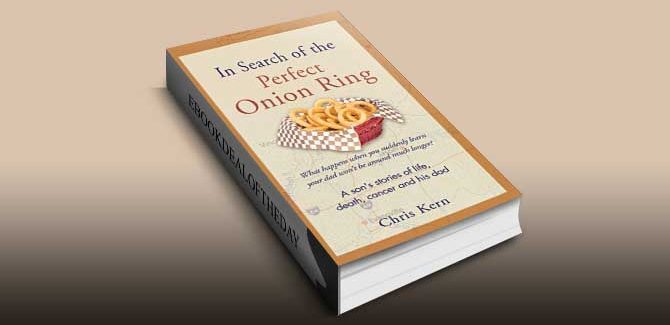 The holidays are time well spent with family and friends. But, when thoughts and conversations turn to Mom, Dad or a close friend's noticeable decline you wonder what is next. Chris' stories will answer your questions…including many you have not even considered. He helps you appreciate, cope, and make the most of your remaining time together with a loved one.
What happens when you suddenly learn your dad won't be around much longer?
Our parents: How often we take them for granted, dismiss them, or complain about their quirks, particularly as they age? You know they won't be around forever, but what happens when you suddenly realize that time is almost here?
For Chris Kern that moment came the day his father was diagnosed with pancreatic cancer.
Chris takes us from diagnosis through death as he deals with helping his father through the last months of his life. But this is not just a book about cancer, grief or loss. Instead, it is a book about the day-to-day life of a father and son, the lessons learned about life, about his father, his sons, and himself.
Genre: Memoir, Nonfiction

In Search of the Perfect Onion Ring: A son's stories of life, death, cancer and his dad by Chris Kern
Amazon US
Amazon UK