No Comments
Prince of Cons: A True Crime Story by Jase Haber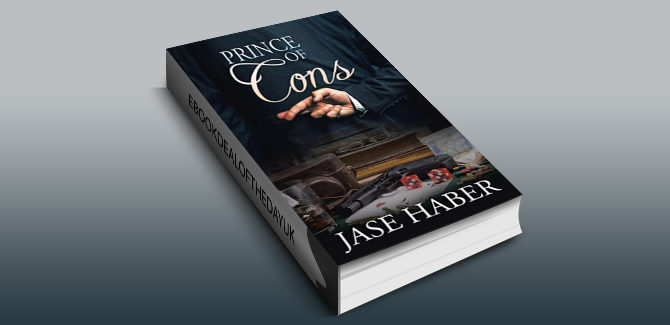 Realtime Price: £4.10

I knew I would not see any of these people ever again. I was ready to start the rest of my life—to tackle the real world. I was
ready for my next con.
Everyone eventually loses their childhood dreams. It's a fact of life, an indelible element of growing up. You get wiser, older, more jaded, and realize that all the things you wanted when you were young are impractical. Difficult. Impossible, maybe.
This is the story of a man who never gave up on his childhood dream: to become an actor. But when the television and film markets proved a tough nut to crack, he took his acting skills to the streets: and used them as a con man. Modern Miami wasn't prepared for the ingenious talents of a latin-heritage con who worked his way up from hustling on the streets as a kid to swindling thousands– and millions– of dollars in industries that ranged from the luxury to the everyday.
Follow his rise to power as he scrambled from con to con in the cutthroat chase to finally live his dream, to protect his family, and to out-con even the best of the best. From towering heights to crippling lows, from extreme wealth to hard time and, ultimately, to redemption, this is the true story of the man who'd later be called the Prince of Cons.
Get ready for a true crime biography and thrill ride, replete with a real-world eye-view of crime, criminality, conmen, prison, and redemption in modern Miami.
Genre: Crime, Mystery, Thriller & Suspense


Amazon UK