No Comments
Come Dancing by Leslie Wells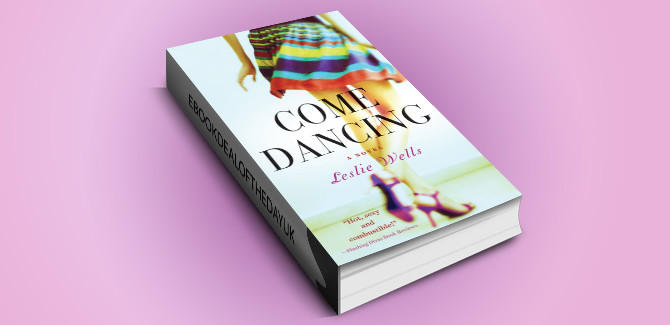 Realtime Price: £0.99

It's 1981. Albums play on turntables, people read print books, and no one has to stop what they're doing to answer a cell phone. Twenty-four-year-old Julia Nash has recently arrived in enticing but edgy Manhattan, where rent is cheap and being young and gifted is enough to get ahead. Witty, hard-working and intelligent, Julia strives at her job as a publisher's assistant. As she learns to navigate the big city, she is also determined to make her mark. She dreams of being an editor with her own stable of authors—but it is hard to get promoted in the competitive book biz. Her greatest fear is not making it and having to return, tail between her legs, to her small hometown where her mother is waiting to say "I told you so".
Julia likes to blow off steam by going dancing downtown with her best friend, Vicky. One night, a renowned and dissipated British guitarist invites them into his VIP section. Despite an entourage of models and groupies, Jack seems to pursue Julia—but she isn't interested in a one-night-stand with an arrogant rock star. Intrigued by her resistance, Jack persists, and a tentative friendship forms based on their mutual love of the blues. When the two finally do come together, the built-up heat is sizzling.
Jack exposes Julia to the trappings of fame and fortune, from mind-bending recording sessions to mind-wasting backstage parties; from gritty SoHo punk-rock clubs, to luxurious hotel rooms barraged by screaming fans. Yet Julia is afraid to lose her heart to someone with such a decadent past. As she fends off her grabby boss and tries to move up the corporate ladder, Julia's tempestuous relationship with Jack takes her to heights she's never known—and plunges her into depths she's never dreamed of.
Sensual and captivating, Come Dancing recalls the vibrant fashion and music milieu in a time of leather skirts, rubber bracelets, punk Mohawks, and funky street earrings. With a fascinating inside look at publishing, this entertaining story of a bookish young woman's adventures with a rock superstar is hilarious, moving, and toe-curlingly steamy.
Genre: Chick-Lit, Contemporary Romance


Amazon UK