No Comments
£0.66 "Wrapped in a Rainbow" by Delyse Rodrigues-Trink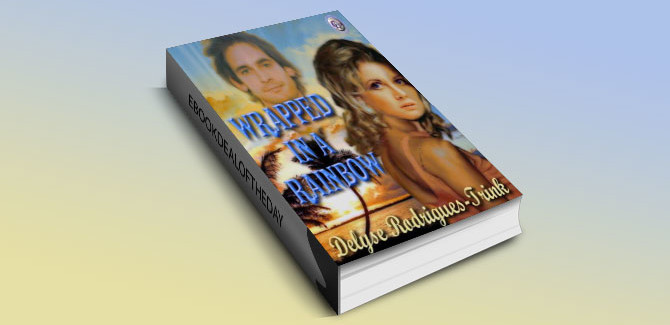 Ebook Deal of the Day: £0.66 "Wrapped in a Rainbow" by Delyse Rodrigues-Trink
Genre: Romance
"A sweet, clean romantic escape. An old fashioned romance set in modern-times".
What would you do? Would you drop everything and take a chance? Life presents to Kristy a fabulous once in a lifetime opportunity to work in the Bahamas. If she decides to go for it, will it meet, exceed, or fall short of her expectations?
Handsome Dave is wary and jaded about women. He likes his life in the beautiful Bahamas where his romantic encounters are fast and fleeting. Gorgeous Kristy catches his eye but refuses to play by those rules. In fact she has studiously avoided men like him! David is intrigued by her resistance and so relentless in his pursuit, that much to her astonishment, Kristy finds herself agreeing to go out with him.
They end up having a sensational first date, but then it all turns to shambles. Could it be that David isn't everything he appears to be? Could it be that Kristy isn't everything David assumes her to be?