No Comments
Theo Steren Champlain by Lawrence Walton Cipriani, Jr.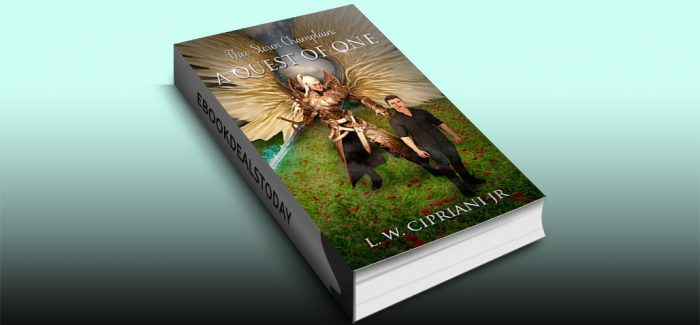 Realtime Price: £3.87
The universe began with a contest of nine divine beings who vied for the coveted title of God of the Gods. They pride themselves in being all-powerful and all-knowing, but their powers are soon put to the test by relentless foes.
A pragmatic detective had his belief system challenged by past events in his life. He now faces his greatest adversary and learns a startling revelation about himself.
An enigmatic Immortal Count has goals of domination that reaches beyond the world. He and his Magician are on their own quest for power.
Theo is a regular guy, who came home to a bad day. He never imagined that this would be the start of an extraordinary adventure to discover who he truly is.
What ancient, mystical object brings them all together?
Join Theo as he finds out…
Genre: Epic, Fantasy

Theo Steren Champlain: A QUEST OF ONE by Lawrence Walton Cipriani, Jr.
Amazon UK