No Comments
The Three Kitties That Saved My Life by Michael Meyer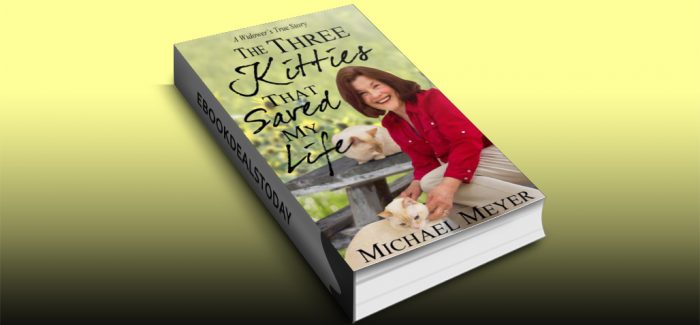 Realtime Price: £2.26
"This is like drinking tea and honey on a cold day." When tragedy struck, I thought for sure that my own life was at an end. I was wrong. This is the true story of how two stray rescue cats and a woman named Kitty, whom I finally met after a wild ride of internet dating, brought love, romance, and laughter back into my life.
Love was then.
Love is now.
Love is forever.
WINNER of the 2018 Stephen Memorial Award
FINALIST for the 2014 RONE AWARD
A True Romance Memoir
If you love reading feel-good memoirs, then don't miss THE THREE KITTIES THAT SAVED MY LIFE, where "Mike Meyer pens a tender tale of love, loss, and renewal. The depth of emotion is palpable…The Three Kitties will tug at readers' heartstrings, as they ride through the emotional highs and lows of Mike Meyer's remarkable story." – InD'tale Magazine

Genre: Romance, Memoir

The Three Kitties That Saved My Life by Michael Meyer
Amazon UK
Watch the Video Book Trailer!