No Comments
The Soldier's Wedding by Karina Bliss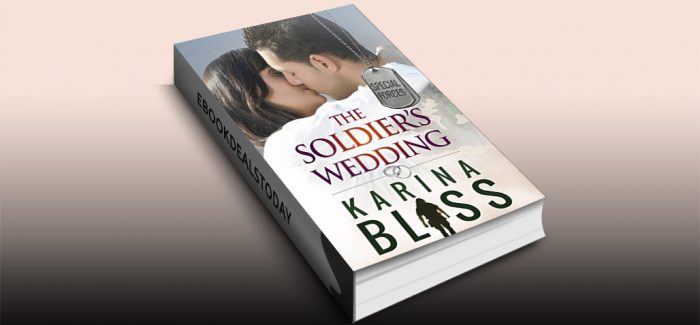 Realtime Price: £3.24
Love heals all wounds…
Special Forces soldier Dan Jansen has come home from Afghanistan with one objective: to marry Josephine Swann. First he has to convince his childhood friend that their marriage 'agreement,' a tipsy scrawl on a beer coaster three years ago, is binding. And that platonic love is enough to build a passionate future on.
Protect those you love…
Jo has only thought of Dan 'that way' once; the night before a surgery that changed her life forever. Friendship is all she has to offer as she struggles to care for her grandmother and resurrect her business.
Both have wounds only the other can heal. But that requires surrendering their secrets. Can two best friends create a love story for the ages?
Previously titled: Here Comes The Groom
Genre: Contemporary Romance

The Soldier's Wedding: Special Forces #1 by Karina Bliss
Amazon UK
B & N