No Comments
The Lady and The Captain by Beverly Adam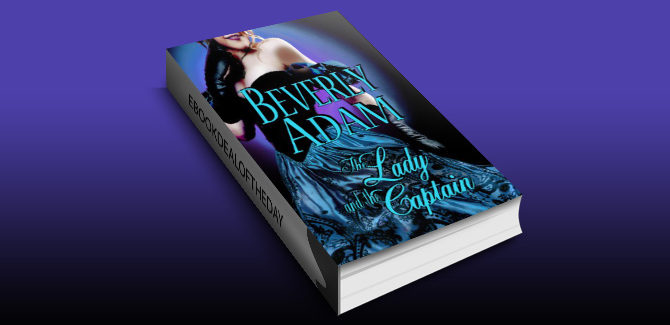 Realtime Price – £2.16
Sarah Duncan had the kind of beauty suited for the ballrooms of London, not the back alleys of Ireland. But she was a healer, not a debutante. Her life was devoted to helping others, not dressing up and attending fancy balls.
And then one stormy night she met him. He was a young, English naval officer, who arrived on her doorstep with his deathly ill friend. Her life would be forever changed.
Lieutenant Robert Smythe, acting Captain of The Brunswick, was determined to find the killer who'd poisoned his commander and friend. With Sarah's knowledge of plants and herbs, he would investigate this devious crime. Posing as his fiancée, she would be off limits to a crew of randy men at sea.
Sarah's beauty was captivating, but her strength and courage drew him like a talisman.He was determined to catch the killer and keep her safe. Indeed, he would protect her with his very life.

The Lady and The Captain (Book 2 Gentlemen of Honor Series) by Beverly Adam
Genre: Historical Romance

Amazon UK
B & N