2 Comments
£0.77 "Tall, Dark and Alpha Boxed Set" by Afton Locke, Delaney Diamond …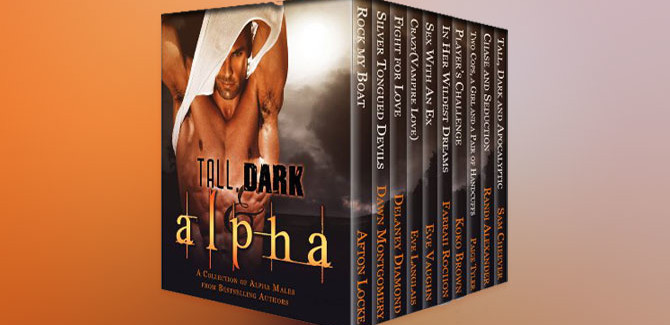 Ebook Deal of the Day:

£0.77 "Tall, Dark and Alpha Boxed Set: (10 Sexy Romances Featuring Hot Alpha Heroes and the Women They Love)" by Afton Locke, Delaney Diamond, Farrah Rochon, Dawn Montgomery, Eve Vaughn, Eve Langlais, Paige Tyler, Sam Cheever, and Koko Brown
Genre: Romance, Paranormal, Contemporary, Interracial, Multicultural
These HOT alphas are ready to take charge.
Are you ready for the decadence and allure of an alpha's dark charm? The badboys in these 10 sizzlingstories will make your heart pound. Against these dominant seducers, the heroines don't stand a chance. Prepare to fall in lust–and love.
Delve into the sensual worlds of award-winning authors: Randi Alexander, Koko Brown, Sam Cheever, Delaney Diamond, Eve Langlais, Afton Locke, Dawn Montgomery, Farrah Rochon, Paige Tyler, and Eve Vaughn. Immerse yourself in the alpha male experience.