No Comments
Seven Strengths by P. L. Tavormina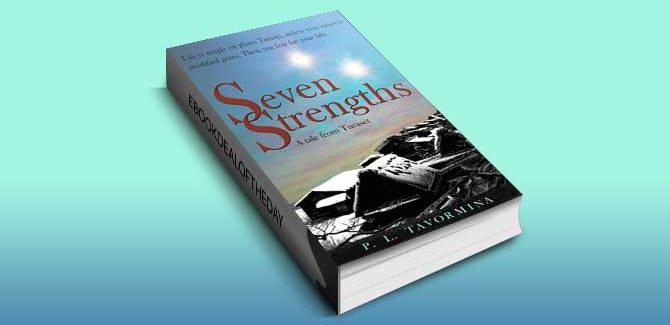 Realtime Price: £2.21
Discover the world of Turaset.
In a remote country village, seventeen-year-old Celeste yearns for excitement. When the bright lights of a distant city beckon, she makes her way there, and city folk show Celeste more of the world than she ever imagined.
But these people have their reasons to cozy up to a country teenager, because Celeste's family carries an ancient genetic ability to track carbon emissions by sight. The trait is powerful enough to undercut Turaset's oil industry, and the titan running that industry wants Celeste's family killed. Soon, she realizes how out of her depth she is.
Seven Strengths is an otherworldly but familiar coming-of-age story. It highlights the enduring strength borne of family and friends.
Genre: SciFi & Fantasy

Seven Strengths: A Tale from Turaset (The Industrial Age) by P. L. Tavormina
Amazon UK