No Comments
Happy Can Be You: Create your own happiness by Melly Niko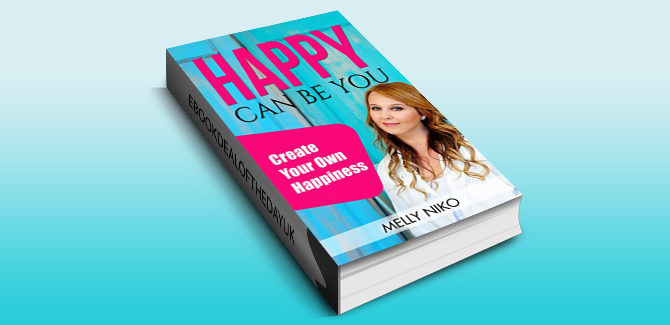 Realtime Price: £2.45

Ask just about anyone and they will tell you their ultimate goal is to be happy! Achieving happiness is the one thing we all struggle to achieve, but few ever get there.
You see people everywhere who seem to have the weight of the world on their shoulders. You can see by their pained expressions that life is anything but happy. Work is stressing them, finances have them operating on the brink, and personal relationships all suffer.
Endless advertising tells us from childhood that just acquiring more money and possessions is the answer. Most of us spend years trying to buy our way to happiness, only to wind up with a house filled to the brim with junk.
In this book renowned beauty expert Melly Niko focuses on a true path to happiness. And Melly should know. After building an inspired and highly successful career in the beauty industry, she was struck down, still in her youth, by a debilitating stroke and induced coma. She lost her entire business over night.
All Melly had was 50,000AUD worth of lipsticks. She brilliantly transformed the lipstick to paint, then earned an Art Degree as her rehab to full recovery. From there Melly once again regained notoriety in the Beauty Industry when she created her Makeup and Brush range.
HAPPY CAN BE YOU is a powerful reminder of truths Melly learned in her long struggle to regain her life. True happiness can only be achieved in the place closest to you. Your HOME is available at all times. It's just waiting for you to recognize it and embrace the greatness your home will bring to your life.
Melly helps you rid yourself of the ultimately harmful notion that happiness only exists in outside objects. Instead, you learn to attain a deeper, more meaningful connection to the things that bring true joy to your life.
Are you ready to master the art of inviting happiness into your life? You owe it to yourself and those you love to try.
Discover the innermost core of your being with Happy Can Be You. Learn how to achieve true happiness, no matter who you are and where you are in life.

Genre: Selfhelp, Nonfiction


Amazon UK