No Comments
£0.77 "Obsessed: A Dark Romance Novel" by Terry Towers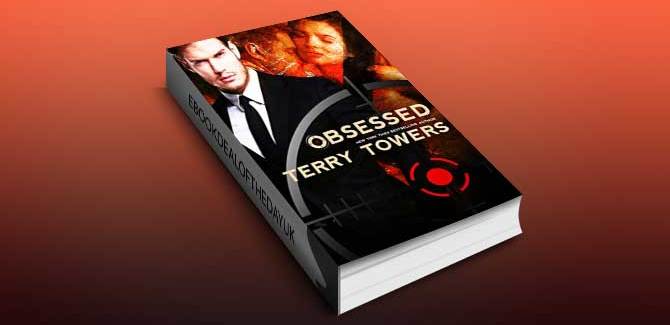 Ebook Deal of the Day: £0.77 "Obsessed: A Dark Romance Novel" by Terry Towers
Genre: Romantic Comedy, Suspense
Elijah
I kill people for a living, but I'm really not a bad guy. At least I don't think so. I'm just taking out the trash; the fact I get paid to do it is a happy coincidence. Normally I'm a pretty unemotional guy. I fear nothing and no one and I get things done without regret or ever looking back.
But like Superman, I have my own kind of kryptonite and her name is Sidney Lopez.
She never remembers me when she looks at me, but we had a past together. She dominates my thoughts, but I know I'm just one of millions of people who adore her and I'm obsessed. So even if I wanted to, I won't stop … I can't stop, until she's mine.
Sidney
People look at me, but they only see the product of the media and what they think they know is just an illusion. They don't know the real me. They don't know that my life is falling apart.
Just when I hit my scariest low, he steps into my life and he saves me.
Elijah's handsome with an edgy charm and he seems to understand me when no one else does. He's the hero I always dreamed about. But he's also incredibly intense and I can't shake the feeling there's more to Elijah than he's letting on.
What are the secrets he keeps so tightly guarded? I'm torn, do I give him my heart, or do I run in the other direction?