No Comments
£0.99 "Coco Pinchard's Big Fat Tipsy Wedding" by Robert Bryndza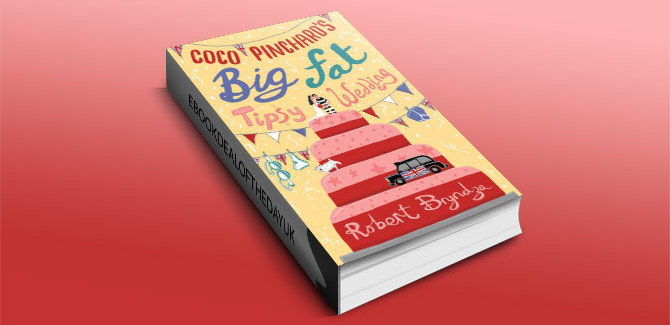 Ebook Deal of the Day:
£0.99 "Coco Pinchard's Big Fat Tipsy Wedding: A Funny Feel-Good Romantic Comedy" by Robert Bryndza
Genre: Romantic Comedy, Humour, Contemporary Romance
A year has passed, Coco's career has taken off, and her relationship with the hunky Adam is going from strength to strength… there is even talk of marriage!

Then the day before Adam is due to move in – he ends their relationship without explanation… After the initial shock and anger (and an 'I told you so' from ex mother-in-law Ethel) Coco digs deeper and discovers why. Adam is in terrible trouble, and he needs her help.
Will Adam's mistake come between them? Or will they get to live happily ever after?
Featuring an exciting cast of characters both familiar and new, and of course a starring role for the wonderfully horrible Ethel! Coco Pinchard's Big Fat Tipsy Wedding is a hilarious, heart warming romantic comedy.