No Comments
Burning Moon: The laugh-out-loud romcom about the adventures of a jilted bride by Jo Watson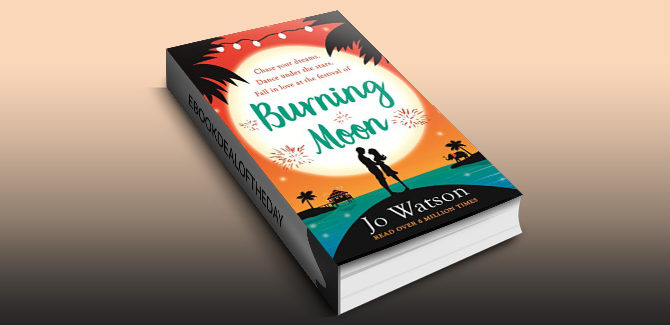 Realtime Price: £2.99

Jo Watson's Burning Moon, the runaway Wattpad sensation, brings you laughter, adventure and a love story to give you the warm-and-fuzzies. Perfect for fans of Lindsey Kelk, Cate Woods, Milly Johnson and Giovanna Fletcher.
Chase your dreams. Dance under the stars. Fall in love at the festival of Burning Moon.
WARNING: Being jilted at the altar in front of 500 wedding guests can lead to irrational behaviour, such as going on your honeymoon to Thailand alone.
On the way to paradise, symptoms may include getting arrested, setting yourself on fire, turning up on a 'Missing Poster' and going viral.
Side-effects may include desert island stranding, star gazing and jungle trekking.
Recovery will lead to partying the night away at Burning Moon festival – and falling in love with the person you least expect…
For more hilarious, romantic hijinks, look out for Jo's next unmissable rom-com, Almost A Bride.

Genre: Romantic Comedy


Amazon UK