No Comments
Riftkeepers: Prime by Carrie Whitethorne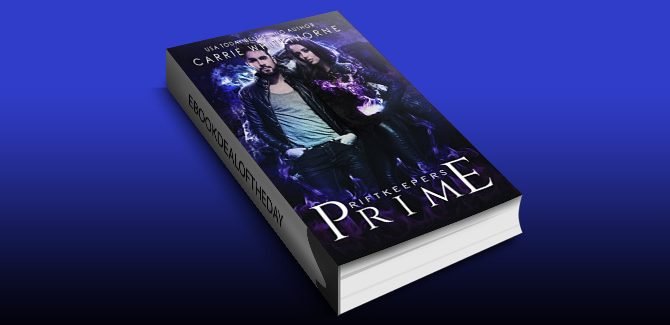 Realtime Price: £2.99

The Fae have been forgotten by humans, but they haven't forgotten humans.
The mysterious race of mischief makers was often blamed for humanity's misfortunes. Now many of the old ways have been lost, but a few scattered traditions remain.
Beltane is the festival of new beginnings, just what Charlotte needs, according to her best friend. What she didn't expect was Callan; an enigmatic stranger who seems vaguely familiar.
After a weekend together they part ways, expecting to never see each other again.
An accident turns her life upside down when Callan returns and draws her into his world. A world of magic and a thousand impossibilities. Here Charlotte learns the truth about her family, her history, and her future, and as she prepares to leave her old life behind, she learns that even the Fae have enemies. An enemy they share.
There is truth to every legend, and some legends have a very dark beginning.
Revised Edition, edited and republished October 2017!

Genre: Paranormal Romance


Riftkeepers: Prime by Carrie Whitethorne
Amazon UK