No Comments
Christian for One Day: The man who was beheaded the day he became a Christian by Dina M. Jones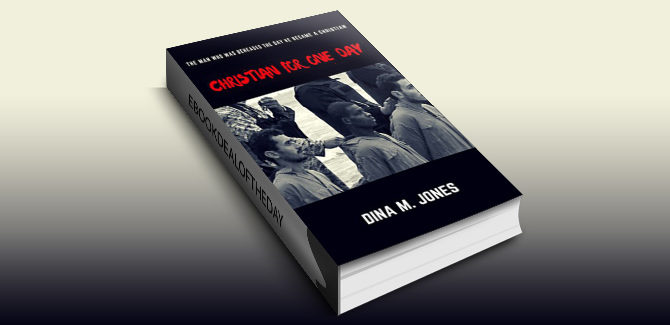 Realtime Price: £2.35

Why did a Chadian citizen, who had not believed in Christ previously, choose to die for Him, along with 20 of his Coptic Christians friends? Because he saw how much they loved God.
Read the true story of a man, who professed his allegiance to God just one day after witnessing their commitment. This man, who was facing death by beheading, could have saved his life, if he denied the Christian faith. Instead, he defiantly replied, "Their God is my God."
Written with wit, commentary, as well as biblical scriptures that will give enlightenment. Proverbs Chapter 3 verse 31 states, "Do not envy the violent nor choose any of their ways." The man from Chad made the right choice, what choice would you make?
COMING SOON: The prequel to Christian for One Day!

Genre: Religion & Spirituality

Amazon UK