No Comments
Performing Artist Pathway: Navigate The Highs & Lows On Your Music Journey by Brianna Ruelas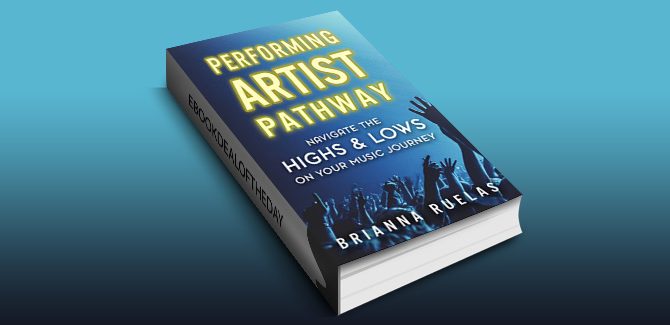 Realtime Price: £2.99

Are you a struggling performing artist? Do you feel lost among the sea of talent that exists in today's increasingly competitive music scene? Are you so close to "making it," but feel like a failure, because your definition of success is defined by the current world standards?
In this honest and practical book, Brianna Ruelas speaks to the real-life highs and lows you experience as a singer, musician and performing artist and offers solutions to support and encourage you along your music journey. The status quo is not working for you and you're trying to sort out Why? You need focus, change, guidance and encouragement. This book is for you!
Performing Artist Pathway will take you from "comfortable" to the "thriving" individual you are destined to be! Whether you are a teen or young adult embarking on your music career, in the thick of it, or a parent supporting the artist in your life, this book reveals something poignant for every age and stage of the game. It will remind you that you are not alone in your struggle and will inspire creative confidence and personal growth to make your journey the healthiest and most productive it can be.
In Performing Artist Pathway you will find:
Industry Expert Advice: Found in the BONUS chapter, full of direction from vocal coach and artist mentor, Brianna Ruelas and her friends—industry professionals ranging from talent agents, producers, stylists, mental trainers, singer/songwriters, musicians, and actors.
Goal Setting Strategy, Action Planning, Singing and Auditioning Tips
16 Artist Driven Chapters with a clear roadmap on everything from How to Find True Creative Confidence, How To Rock Your Audition (Television, Band, or Musical Theatre), How to Define Yourself as an Artist and How To Overcome Fear.
Advice to Parents: A Chapter on How To Support the Artist in Your Life
Follow the coaching in Performing Artist Pathway and say goodbye to struggle, as you experience personal growth and create your success in the music business.
With concise and helpful chapters, you will fly through this book and be amazed as you track your progress through your FREE BONUS found in Chapter One, your link to download and print a personal Performing Artist Pathway Companion Notebook.
What's stopping you from reaching your greatness with confidence? It is time to break through the glass ceiling, realize your music success and dare to grow!
Genre: Non-fiction, Selfhelp

Performing Artist Pathway: Navigate The Highs & Lows On Your Music Journey by Brianna Ruelas
Amazon UK