No Comments
Sweet Wicked of Mine (Paranormal in Manhattan Mystery Book 5) by Lotta Smith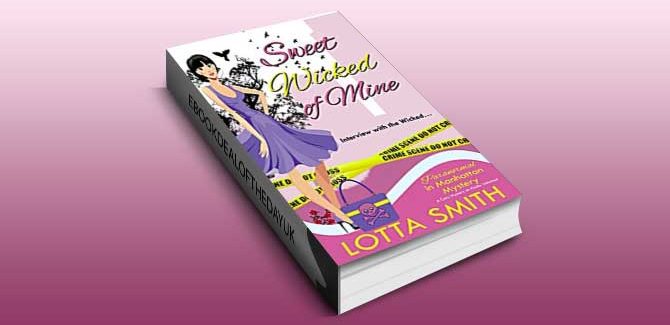 Realtime Price: £2.35

I could stay awake just to feel you creeping…
FREE on Kindle Unlimited!
Life is sweet for FBI Special Assistant Amanda Meyer. Her live-in boyfriend just happens to be her sexy boss, Rick Rowling, head of the Paranormal Cases Division, and cozy evenings at home are becoming a thing – but that just means a wicked new case is right around the corner.
When a little girl is kidnapped, the evidence points to world renowned psychic Aurora Westwood but something just doesn't add up. In exchange for her help finding the missing child, Aurora has a proposition for Mandy that could change everything.
Juggling life-changing proposals, grim reminders of her haunted past and a parade of restless spirits is just another day at the office for the girl they once called the Reaper in this madcap fifth book in the Manhattan Mystery Series.
Genre: Paranormal Romance, Cozy Mystery


Amazon UK