No Comments
Failure To Stop by Terry Towers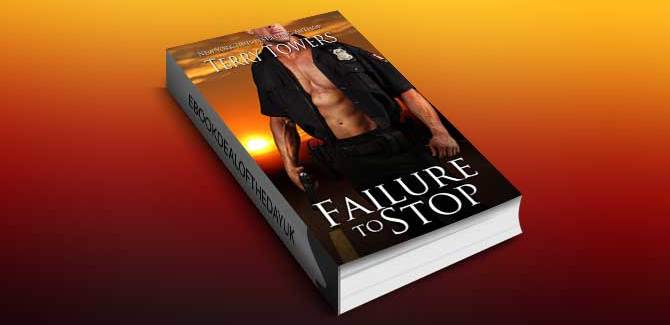 Realtime Price: £2.28

Since when did the procedure for giving someone a ticket for running a stop sign include a very hands-on pat-down against the hood of my car, not even giving me a chance to see his face? I swear, cop or not he's getting very close to getting Tasered; my hand was mere inches from the Taser in my open purse. But despite the high inappropriateness of his pat-down there was something very familiar about the way he was touching me – even the scent of his cologne triggered familiarity.
I never dreamed when the inappropriate, yet highly erotic frisking was over that I'd be standing face to face with my former high school sweetheart, town troublemaker and love of my life Devon Land. But there he was with a cocky smirk, looking sexier than I remembered and thoroughly enjoying my surprise.
One big mistake cost me the upscale life in New York I'd grown to love, forcing me to return home to Alabama. I swore I'd never move back to my small town, I'd outgrown it, but with a temptation like Devon intent on reminding me of the life I'd once left behind will I have the strength to leave a second time…
Genre: New Adult, Romance
Amazon UK