No Comments
Forever My Love: A Contemporary Romance (The Armstrongs Book 2) by Jessica Gray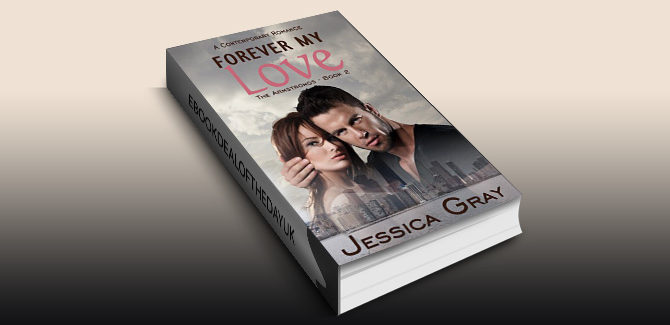 Realtime Price: £3.12

Ten years after they break up, fate brings them together again, and the flaring flames are hotter than ever
Kendra O'Neill has a successful career as jewelry specialist at the premier auction house in Chicago. When a super-exclusive necklace is brought to her desk for auction, she has no choice but to meet the man who made it. The only man she's ever loved, the man who broke her heart more than a decade ago.
Ryan Armstrong is a highly sought-after goldsmith and jeweler. He has everything: a career he loves, all the money he wants, friends, a loving family, casual relationships with the best-looking women in Chicago. But when he sees Kendra O'Neil again, he suddenly realizes that without her, his life is empty and shallow.
The attraction between them is hotter than ever, but both of them are still suffering from the hurt they caused each other so many years ago. Can they overcome the pain and find a way to forgive each other for the past mistakes? Or will they keep hurting each other?
This is the second book in the Armstrong series. Every book in this 6-book big family contemporary romance series contains a complete love story without cliffhangers and can be read as stand-alone.
Follow each sibling on his or her path to a happily ever after, and meet again characters from previous stories in each new book.
All my books contain steamy scenes, deep emotions, humor and adventure.
THE ARMSTRONGS
Power of Love (Trevor and Nicole)
Forever my Love (Ryan and Kendra)
Daring to Love (Evan and Charlene)
Surprised by Love (Douglas and Antonia)
Travel, Live, Love (Patrick and Angela)
Explosion of Love (Samantha and Craig)
Genre: Contemporary Romance, New Adult


Amazon UK