No Comments
My Name Is Bacci Bogie by Sandra Glosser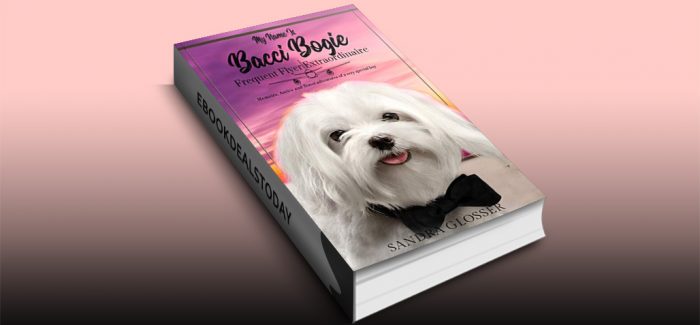 Realtime Price: £3.96
"My Name Is Bacci Bogie Frequent Flyer Extraordinaire"… written with love and tears about a 4-pound adorable Maltese. His human-like antics drew people to him where ever he went. People stood in line for his autograph as he performed funny tricks. Bacci traveled over 500,000 air miles as my 'jet pet' experiencing life in a very unique way. His hometown was Aspen, Colorado where he co-hosted my local television show for many years. I wrote Bacci's memoirs from his point of view and in his voice.
Most of all the book is an entertaining testament to the multi-faceted richness that pets can bring to human life.
Please visit our website: www.baccibogie.com where you will get a sense of this amazing dog and fall in love with him, even before you read the book.
Genre: Memoir

My Name Is Bacci Bogie: Frequent Flyer Extraordinaire by Sandra Glosser
Amazon UK