No Comments
Loveable Christmas Angel by Mimi Barbour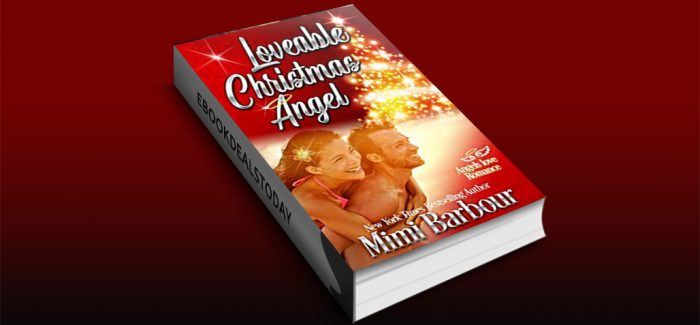 Realtime Price: £3.14
Christmas in Hawaii! How lucky can a girl get? Except Leilani is bringing her mother's ashes home to Waikiki and has an urgent plea of help from an aunt she's never even met. After winning two free nights in prestigious Hotel Jordan, things take a turn she never expected. First, she is stuck in an elevator with the prickly, but luscious Mr. Jordan. Secondly, her aunt is a sick woman and only held on for one reason. She wants to pass on her most precious possession… her five-year-old grandchild. The same prickly little fellow that takes one look at Leilani, slaps his fist on his hips and yells, "Go away!"
Kale is the owner of the Jordan Hotel Chain and he can't believe his rotten luck. He broke up with a spoilt brat of a girlfriend and now he's stuck in an elevator with a big-eyed, effusive tourist. How in the world can a guy who's so worldly be hooked on a lively beauty with more dilemmas than anyone he's ever met?
My Cheeky Angel
From shy, lonely tomboy to hotshot businesswoman, baggy jeans to suits and stilettos, this story follows the journey of Annie Hynes. She's faced with one conflict after another and is forced to cope with life's challenges. Will she eventually accept true love? Or… is she just too timid.
His Devious Angel
Man-hater gets mixed up with a crazy, hotshot soldier when he runs her down with his convertible. Now she's stuck having to accept his help to do her dog-walking job. Just her luck some expensive pets go missing, and her new partner decides the puppy-mill rumor needs to be investigated. Dangerous work – but they have an eccentric angel on their side.
Loveable Christmas Angel
Sweet romance, a lovable angel, and a prickly little boy's Christmas wish. This wonderful Christmas story takes place in Waikiki, Honolulu; a magical city where anything is believable. Leilani is about to find out just how angels scheme to make romance happen for those in their care. Aloha!
Genre: Paranormal Romance

Loveable Christmas Angel (Angels with Attitudes Book 3) by Mimi Barbour
Amazon UK