No Comments
Love Undercover: A Romance Compilation by Amy Brent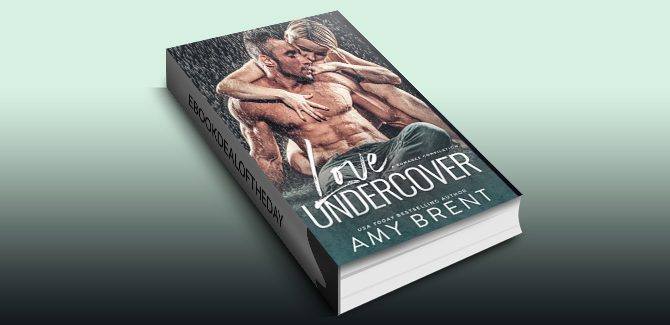 Realtime Price: ERR
They call him a shark.
Ruthless. Fierce. Controlling.
Falling in love was never a part of the plan.
Neither was carrying his baby.
Eric
I always loved curvy girls.
And Kathryn was no exception.
My obedient mistress – that's what she was supposed to be.
But one night with her and I was ruined.
Those luscious lips begged to be kissed, and the curves…oh my…and those legs…those legs could go on forever.
I had to take her, claim her, mark her as mine.
But there's something she's hiding from me…
Something that tells me falling in love is a risky proposition.
Kathryn baby, you were sent to catch me, weren't you?
But now, I'm never letting you go.
It's time to show who's in charge here.
'Love Undercover' is a full-length 80,000 words novel with lots of steam, absolutely no cliffhanger, and a very satisfying HEA.
Kindle edition of this book contains three full-length bonus novels for a limited time only.
Novels included:
1.Love Undercover
2.Because I Love You
3.Truth or Dare
4.The Baby Contract
It also includes a sneak-peek to my latest bestseller – Nanny with Benefits.
So, go on, spoil yourself crazy.
xoxo,
Amy
Genre: Contemporary Romance

Love Undercover: A Romance Compilation by Amy Brent
Amazon UK