No Comments
£3.69 "His Bahamas Affair (The Albury Affairs Book 2)" by Christina OW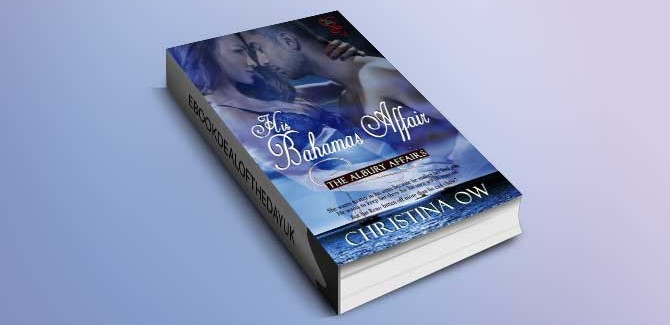 Ebook Deal of the Day:

£3.69 "His Bahamas Affair (The Albury Affairs Book 2)" by Christina OW
Genre: Interracial Romance
After his joke of a marriage came to an end when his wife ran off with a guest from his resort, Reno Albury decides one night stands are more his speed- especially if they were blonde and blue eyed like his ex-wife. So he was jaded, at least he was having fun, Until he met a blonde and blue eyed girl at his sister's wedding he couldn't play the fast game with.
Loraine Larson has a secret that nobody knows thanks to her father's money and high powered friends. She's spent years trying to forget the hell she went through in Paris. Wanting to test her new found strength, she goes back to the scene of the crime only to come back with more nightmares. She's managed to banish his image from her mind but she can't sleep without seeing that monster's eyes. But she discovers a shield for that in the arms of her best friend's brother, and now she's determined to stay in them no matter the cost. Even if it means her life.