No Comments
£0.77 "The Demon Train (The Rachel Payne Horror Series Book 1)" by Emily Ford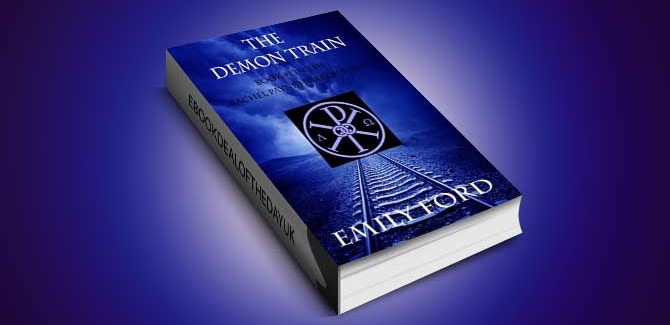 Ebook Deal of the Day:

£0.77 "The Demon Train (The Rachel Payne Horror Series Book 1)" by Emily Ford
Genre: Horror, Psychological Thriller
Rachel Payne is on her way to start a life new. Divorced, childless, and penniless, Rachel has nothing to show for her life, and nothing to lose. The 51-hour train ride from Chicago to San Francisco proves to be the most dangerous trip she's ever taken. Plagued by nightmares and unable to eat or sleep, she begins to think she's losing her mind. Then, she and six other passengers become trapped in a train car by a sadistic, demon-possessed man. Rachel is faced with betrayal and death as the demon reveals the passengers' deadly sins and threatens to kill them all. Armed with only an innate ability to identify the demon for what it is, Rachel endures the first of many horrors that will inevitably consume her life.