No Comments
FRY by Lorna Dounaeva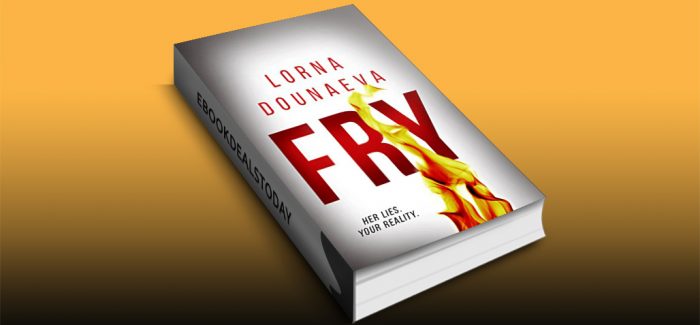 Realtime Price: £0.99
IndieReader.com's Best Indie Books of 2013
She acts like she's your new best friend, but is she really a deadly enemy?
When Isabel nearly runs over mysterious Alicia, she is filled with guilt. She helps Alicia get a job at the supermarket where she works and soon, Alicia is acting like her new best friend. Then fires break out all over town and she suspects Alicia knows more than she's letting on, but it's Isabel the police suspect. In order to survive, Isabel must question her own innocence, her sanity and the very fabric of her morality.
Lorna Dounaeva's debut novel is a sizzling psychological thriller that will make you question how well you can ever really know a person.
Perfect for fans of Gillian Flynn, Rachel Abbott, Mark Edwards, Nicci French, Sabine Durrant and C.L Taylor.
Genre: Psychological Thriller

FRY (The McBride Vendetta Psychological Thrillers Book 1) by Lorna Dounaeva
Amazon UK