No Comments
Free Three Contemporary Romance Kindle Books this Wednesday!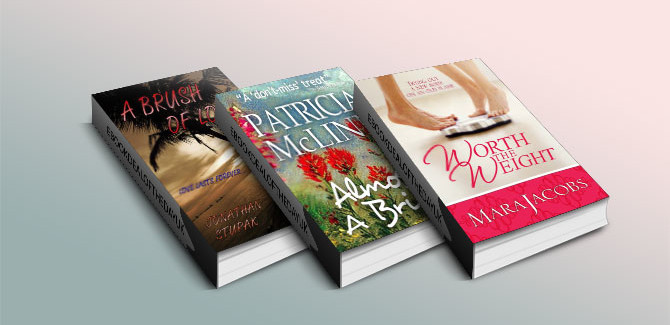 "A Brush of Love" by Jonathan Sturak
Anne Daniels has a secret to tell you. Come on an adventure with her to the sunshine in Tampa, Florida, a business trip where her path crosses with the man of her dreams, Alex, a carefree artist. Follow Anne to a beautiful Florida beach hidden from the world where she discovers true love, but not without a twist that would change her heart forever. Have you experienced true love?
"Almost a Bride" by Patricia McLinn
Dave Currick was everything Matty Brennan wanted for as along as she could remember. Right up until he broke her heart six years ago. Now that she's returned to Wyoming for good, what she wants more than anything is to save her family's ranch. Even if that means swallowing her pride and asking Dave to marry her.
Matty's up to something – Dave knows that much. Just as he knows that Matty needs help, so of course he'll provide it, just as he has all her life. Doing what's best for Matty is second nature. Even when it comes to marrying her in name only. Although he can't resist one hot-blooded kiss after the I-dos.
Maybe – just maybe – his Matty will become more to him than Almost a Bride.
"Worth the Weight" by Mara Jacobs
A New Body…
A New Life…
An Old Flame?
Lizzie Hampton is literally a shadow of her former self. Having lost half her body weight, she's headed to her small hometown to test out her new body on an old flame.
Just a harmless fling to get her self confidence back before she returns to
the city and the new man in her life.
But Lizzie's plan has a few bumps in the road.
Finn Robbins can't believe Liz is back in town. Desperate to be the holder of her innocence eighteen years ago, he never got the chance.
Now she's back and he can finally check her off his to do list.
But her friends, his son, and the mysterious Annie may have something to say about that.