No Comments
Free! "Phantasy" by Marlowe Sr.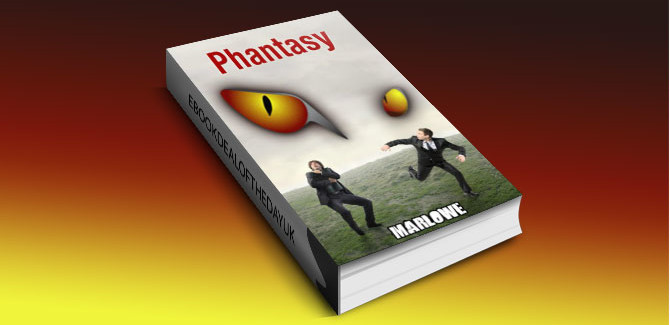 Ebook Deal of the Day:

Free! "Phantasy" by Marlowe Sr.
Genre: Dark Comedy, Fantasy
Fired from his job, dumped by his girlfriend and shoved around by the world, a young, lazy, day-dreamer takes refuge in his world of dreams and fantasies, and finally decides to become a writer. And what does he want to write about? He wants to write about monsters! He wants to write about fights, action, adventure, etc.! He's writing a book about:
'Two simple minded, happy-go-lucky buddies suddenly find themselves in trouble when they are attacked by a fireball-belching monster whom nothing seems to be able to defeat. When all the tricks of the local police fail to control the creature, and ordinary bullets and bombs prove useless, the captain figures out that the monster can be gotten rid of using only (un)natural means!'
He has started created a world of his own, a world in which only HE can rule with full authority. But will he be able to finish what he's started? More importantly, will he be able to taste success in his new venture?