No Comments
Free! "Messages, A Psychological Thriller" by Christine Dougherty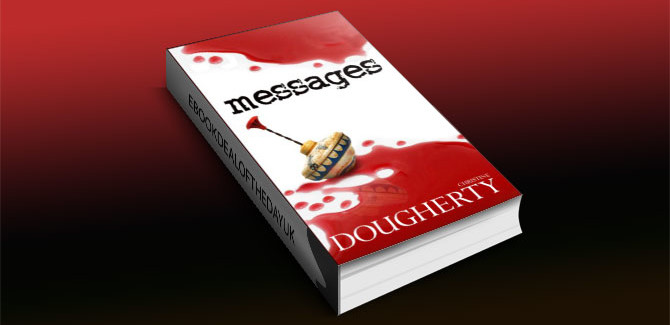 Gracie | On September 3, 2013
Ebook Deal of the Day: Free! "Messages, A Psychological Thriller" by Christine Dougherty
Genre: Psychological, Thriller
James Smith is receiving messages.
Fired from his job, his girlfriend on the verge of leaving him, barely keeping his life in order, James' unyielding insistence on following the signs and putting together the clues brings him to the answer…and it changes everything.
Hindered by flashbacks to a barely remembered babyhood at the hands of a criminally insane mother, James forges ahead, committing acts he'd never have thought himself capable, from shadowing a local teen, to kidnapping, to a murderous confrontation–all over the object of his desire.
When he partners with a mysterious cop named Riddel, James is certain he will not only bring everything out into the open, but also convince his girlfriend Lacey that she is central to his quest. And she is, but in a way they are all unable to foresee.