No Comments
The White Mask & The Red Rose: A Fairy Tale Retelling by P.Rose Weaver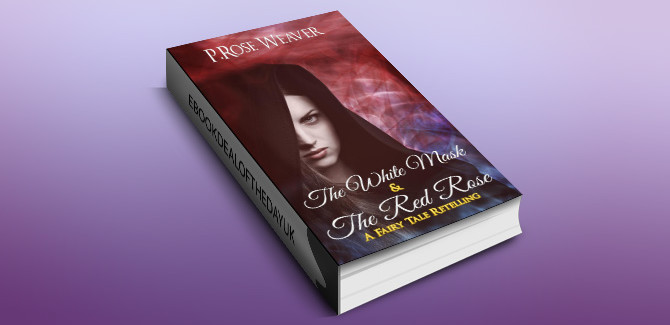 Realtime Price: £1.99

After a tragic accident, Rosabelle had always been in the shadow of her beautiful sister, Isabelle. Rosabelle steps up to take her sister's place in payment of a wrongdoing her father had done. She meets her master and discovers a mystery and a curse at the castle. She befriends different characters, some very familiar with a twist of their own. This story is based on answering the what ifs. For fans of the Once Upon a Time series, you will love this!
This is a fairy tale retelling of Beauty and the Beast. Rosabelle is not the perfect Beauty after a tragic accident left her scarred inside and out. The Beast comes in a form of a man trapped in a white mask, cursed to wear it for eternity.
Rosabelle's true nature and character will help her face the myriad of obstacles in her quest to break the curse. And in her quest, she opens her heart and learns that she too can have her own happy ending!
Genre: Fantasy, Romance


Amazon UK