No Comments
£1.91 "Game Day Super Snacks" by June Kessler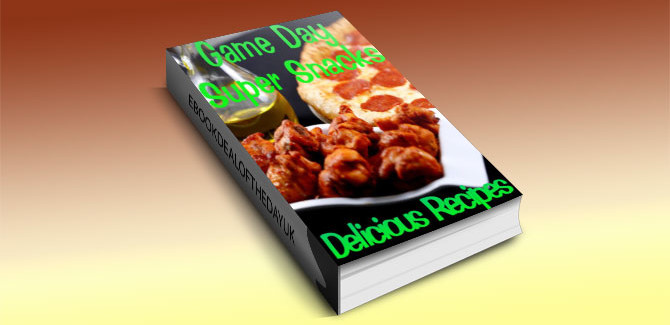 Ebook Deal of the Day:

£1.91 "Game Day Super Snacks" by June Kessler
Genre: Cooking, Recipe
Appetizers and snacks for any occasion
Welcome to my complete guide to Game Day Parties. Many recipes are easy to prepare and also many can be made in advance which will free up your time on the day of the big game.
Delicious Recipes Cookbook Game Day Super Snacks has easy and fun with these easy recipes, you will find recipes for cakes, coffee cakes and quick breads for early games, then move on to a collection of Appetizers such as Mini Cocktail Meat Balls, Coconut-Orange Shrimp, Deviled Eggs to Awesome Fried Pickles, Chicken Wings, Ribs and Turkey legs and Wings, Dips and Salsa and Crock-pot recipes.
˃˃˃ Brunch Recipes
You will find recipes for cakes, coffee cakes and quick breads for early games
˃˃˃ Over 100 Appetizers
More than 100 fast, easy and delicious snack recipes to make your next game day a success
˃˃˃ Slow-Cooker Recipes
Slow-cook and serve in your crock-pot