No Comments
One Week in Hawaii, Book 2 by Alexandra Haughton, Julia Kelly, Alexis Anne & Audra North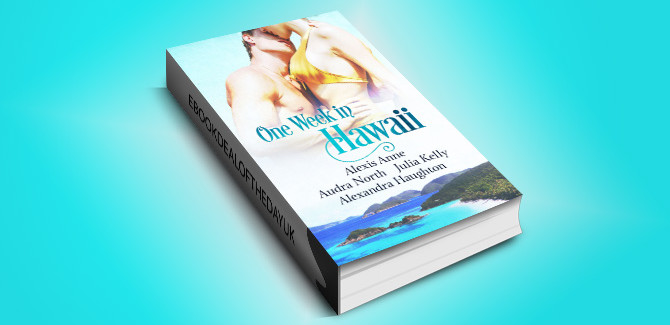 Realtime Price: ERR

Sun, sand, and seduction.
This summer, Alexis Anne, Audra North, Julia Kelly, and Alexandra Haughton sweep you away to paradise for One Week in Hawaii.
A wedding planner breaks all the rules to have just one night of pleasure, only to find that a stolen moment might hold the key to forever.
A movie star falls hard for her sexy co-star…who just happens to be her best friend.
A former black sheep risks falling from grace again when she seduces a handsome stranger with a dark history.
An artist has to choose between dating a guy who will please her parents and one who will please…and pleasure…her.
Sex on the beach is so much more than a drink in these four sizzling contemporary novellas by the authors who brought you One Week in Wyoming.
Show Less
Genre: Contemporary Romance, Anthony


Amazon UK