No Comments
JULIA JONES – My Worst Day Ever! – Book 1: Diary Book for Girls aged 9 – 12 (Julia Jones' Diary) by Katrina Kahler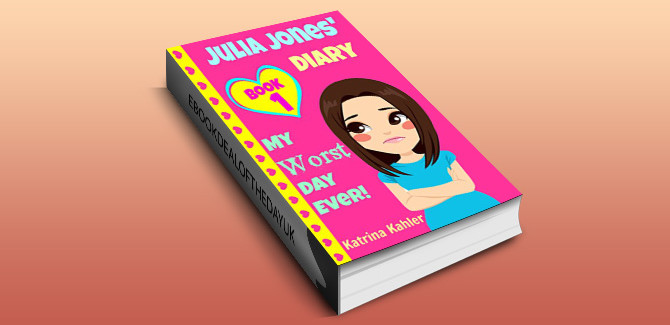 Gracie | On April 16, 2016
Realtime Price: FREE

Julia looks forward to the most exciting event of the year. As the countdown begins, her world fills with new friendships and surprises, especially when a very pretty girl unexpectedly joins her class and they become great friends. In addition, the cutest boy at school suddenly becomes a part of their group and Julia looks forward to the special occasion that they are all planning for.
But without warning, the events that begin to unfold are not at all what Julia has anticipated. Is there a bully in their midst and is bullying going on around her?
What is in store for Julia and what is the final outcome of her worst day ever?
You are sure to love the first book in the Julia Jones series. It is fast paced and suspenseful and will captivate you from start to finish.
A fantastic book for girls aged from 9 to 12.
Genre: Children's Fiction


Amazon UK