No Comments
Million Dollar Question by Ellie Campbell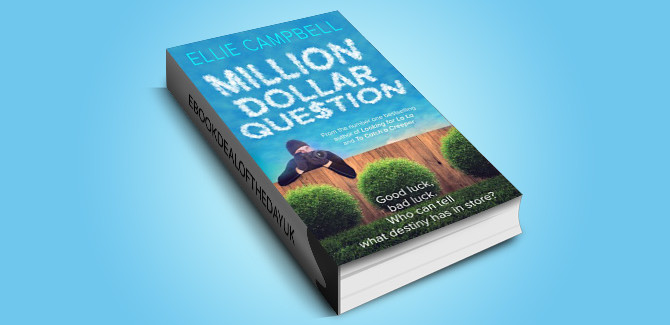 Realtime Price: £2.99

What can rock your world faster than winning or losing a king's ransom overnight?
Just as a huge financial scandal throws New Yorker, Olivia Wheeler, from wealth and success to bankruptcy and shame, struggling impoverished single-mother Rosie Dixon wins an unexpected million pounds. Good luck? Bad luck? Who can tell? Both women have more in common than they realize. While Olivia struggles to survive her humiliations, fleeing broke and homeless to London, shy unassuming Rosie discovers sudden riches arrive with their own mega-load of problems.
Can workaholic career-obsessed Olivia find a passion for something earthier and warmer than power and prestige? And can Rosie sift through envy and greed to discover true friends, true family and even true love?
Two strangers who've never met. Yet neither realizes how each is affecting the other's destiny or the places their paths touch and fates entwine.
How will they surmount the pitfalls and perils of their outrageous change of fortune?
That is the million dollar question.
Genre: Chick-Lit, Contemporary Romance


Amazon UK