No Comments
Boss Me Forever by Miley Maine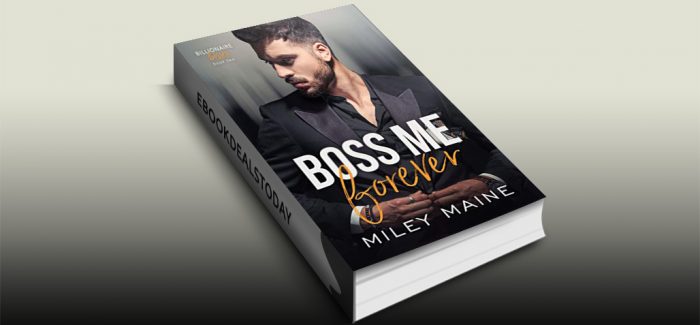 Realtime Price: £3.20
Hot.
Bossy.
Complicated.
This is how I describe my boss, Zach Cooper.
I'm no one special to him.
Just his secretary that he pays really well.
(One of the reasons why I put up with him).
Zach needed to loosen up.
So I did what any good secretary would do.
I seduced him.
And then, things got even more complicated.
We fell in love.
Or at least I did.
Zach has too many things to worry about.
Things that our more important than me and my son.
He needs to prove his innocence and save his business.
Zach clearly has a war on his hands.
And I'm worried that I might be one of the casualties.

Genre: Contemporary Romance

Boss Me Forever (Billionaire Bosses, Book 2) by Miley Maine
Amazon UK