No Comments
£1.26 "Heal my Heart – Choices" by Nell Henderson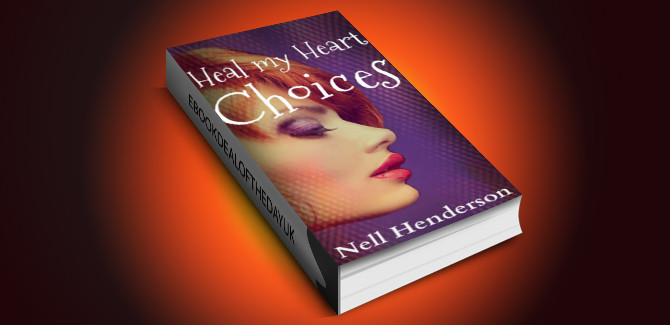 Ebook Deal of the Day:

£1.26 "Heal my Heart – Choices" by Nell Henderson
Genre: Adult Romance
How far would you go to protect your reputation – would you lie, would you steal – would you become the plaything of a man you didn't like? These were questions Ella Hobbs had to wrestle with. In the end, whatever choice she made, she'd have to live with consequences.
Ella Hobbs is a young woman with a secret – she has two jobs and two personas. During the day she works in the Finance Department at the Stone Corporation where she is unassuming, old fashioned and very much the office mouse. At night, however, she is totally different – she works as a Dominatrix at a BDSM club in the city. Her two lives are poles apart and that's the way she's always kept them. That was until Liam Wolfe joined the Board. Wolfe also works at the club as a Dom. He's the sort of man your mother always warned you about – a heartbreaker, a man who always gets what he wants and he wants Ella.
She must make a choice – do as Wolfe wants and ensure his silence or follow her heart and wait for the gorgeous CEO of the firm she works for, Sebastian Stone to make a move.
First part of the 'Heal my Heart' series