No Comments
£1.97 "Too Many Chefs" by Mr. Magevonna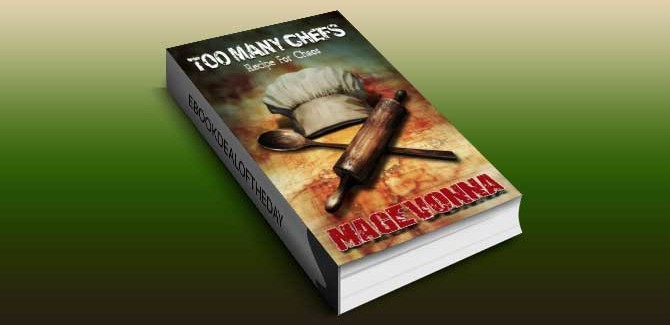 Ebook Deal of the Day:

£1.97 "Too Many Chefs" by Mr. Magevonna
Genre: Children's Ebook
Four chefs from different corners of the world descended on Haggleville, a small town in England, to compete for the Greatest Chef Alive Award. From Italy, a perfectionist hummingbird; from France, a flamboyant ferret; from Japan, a mole who's a stickler for accuracy and structure; and, from the USA, a bugged-eye chicken who likes to agitate others with jokes. Each sought to reestablish a tarnished career as a chef master.
The mayor of Haggleville challenges them to open an abandon restaurant with many hidden secrets within three days; if they breech their contact, they go home with nothing. On their quest to reclaim glory, their ferocious egos prohibit them from operating as a close knit team. However,as each chef strives to meet the seemingly impossible deadline, with many obstacles in their path while each contributes in his own unique way, they find out that they are up against much more than they bargained for as they plunge into another epic journey of bizarre events.