No Comments
£0.77 "Flee: A Supernatural Horror Thriller" by Caroline Gebbie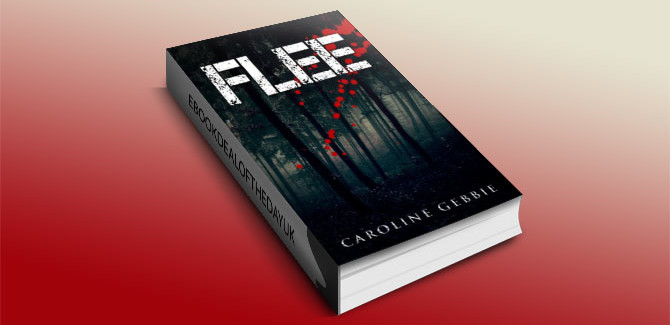 Ebook Deal of the Day: £0.77 "Flee: A Supernatural Horror Thriller" by Caroline Gebbie
Genre: Supernatural, Horror, Thriller
Flee – When everyone gains from killing you, who do you trust?
Just before her thirtieth birthday Jenny's world is destroyed.
In this pulse pounding horror thriller she must face death, despair and torture as she becomes the pawn in a game of immortality. The race is on till the hour of her birthday, but who wants to
save her and who wants to sacrifice her?
When the stakes are immortality, anything goes.
She must defeat the horror called the Numen who enjoys to sacrifice, and tends
to play with his food. He has played with forces he can not understand and has bound to himself creatures he will never control. With his childish sense of humour and a belief in his own superiority he will extinguish her life to grant his own immortality.
He can eat cooked liver, but he prefers raw virgin.
With her loyal dog and her determination Jenny must battle against supernatural forces to stay alive until her birthday. But when that dog goes missing, she will risk her own life to save her friend.