No Comments
$0.99 "7 Ways to CRACK THE WINNER'S BRAIN CODE" by Dr Jill Ammon-Wexler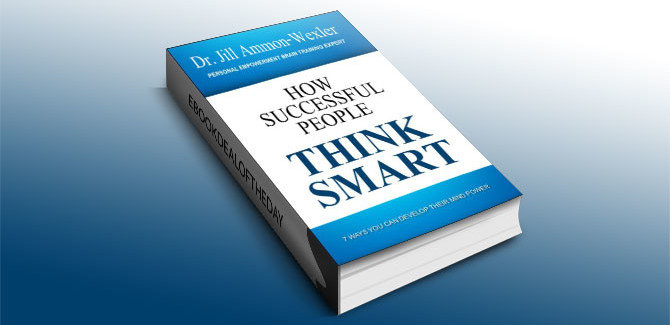 Ebook Deal of the Day: $0.99 "7 Ways to CRACK THE WINNER'S BRAIN CODE" by Dr Jill Ammon-Wexler
Genre: personal Development, Neuro-Science
BUILD A WINNER'S BRAIN POWER
This mini-book reveals exactly what makes the brains and mindsets of winners like self-made millionaires and top entrepreneurs so different – then shows you how to duplicate this in your own brain and get the success you want faster and easier.
From reading these insight-packed 36 pages you'll discover…
* A FREE GIFT you can download a 6-minute stress-busting Alpha brainwave MP3 that's very pleasant to listen to and use.
* EXACTLY what's happening inside your brain when you WANT something … and how to blast through the brain-based resistance keeping you from getting it!
* EXACTLY what happens in your mind when you think about the future … and how to develop the same brain-based motivation that guarantees successful people (winners) ALWAYS get what they want.
* EFFECTIVE methods to make your brain function better and smarter.
* EXACTLY what happens in your brain when you think about the past … and how to totally override the negative influence of past failures and negative mindsets.
And MUCH more …