No Comments
£2.76 "Who is He?" by Gwendoline Ewins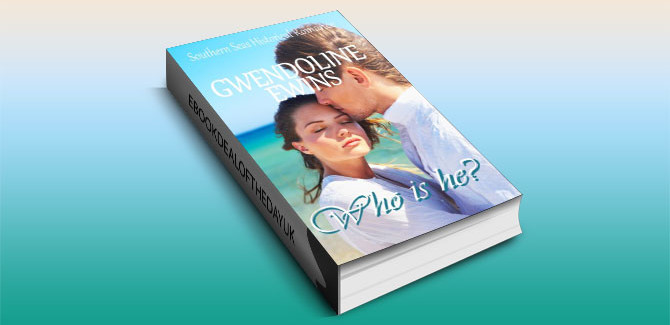 Ebook Deal of the Day: £2.76 "Who is He?" by Gwendoline Ewins
Genre: Historical Romance
London, 1806: "I have a cabin booked on the 'Cambray' bound for the Southern Seas," he tells her mere hours before they are to be joined as one in the sight of God and Mama and Papa and her very best friend Deborah – then he has the gall to add: "You may accompany me – if you wish."
She had fallen head over heels in love with him at first sight, now she wishes she had never set eyes on him and he regrets playing the fool. His ridiculous prank has compromised her. They are forced into a marriage neither wants. To their surprise they topple into friendship and passion and into an adventure beyond imagining.
The Southern Seas Series tells the stories of people who find themselves – for all sorts of reasons – on remote coral islands in the 1800's. They include men and women, husbands and wives, daughters and sons, adventurers, seafarers, missionaries, traders, teachers, botanists, artists, beachcombers.
In "Who is He?" an artist is attracted by Polynesia's vibrant light – but hadn't expected to bring a wife along with him. "A Perfect Wife for Peregrine Winthrop" is about a young man who relies on others to choose the perfect wife for him, only to quickly suffer the consequences. "Unexpected Hero" is about a man and a woman who have been acquainted forever but really only meet when tragedy has him sailing to her aid. "Drums" tells the story of a destitute teacher witnesses the slaughter of a man she has never met yet agreed to marry while a man thanks God for his wife's betrayal. "The Mistake" tells the story of Joshua who blithely believes he is destined to live happily ever after with vivacious Susannah – until she makes a mistake he is unable to forgive.