No Comments
£2.06 "Galveston: Between Wind And Water" by Rachel Cartwright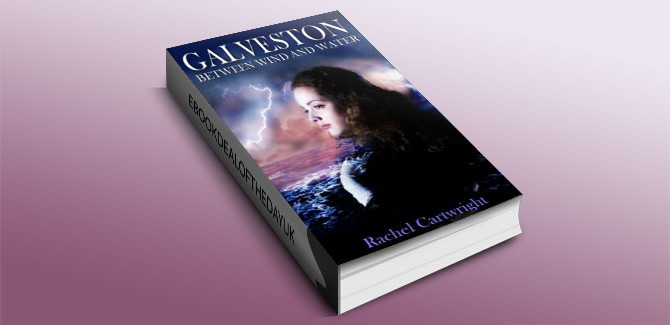 Ebook Deal of the Day: £2.06 "Galveston: Between Wind And Water" by Rachel Cartwright
Genre: Literary Fiction
Bret McGowan returns to Galveston, Texas at the end of the 19th century to gamble the last of his family's money on a risky oil well. In that same barrier-island city, strong-willed, compassionate Gabrielle Caldwell allows another man, Caden, to court her but hasn't forgotten Bret, her former fiancé. While Bret still arouses her passions, she's never been able to break through the cynical shell hiding his childhood pain.
Bret doesn't remember Dr. Caden Augustus Hellreich, an instrument of that early pain, but Caden remembers Bret and must destroy him by any means necessary. As a monster storm whirls toward the vulnerable barrier island, Caden's plot wreaks its own deadly path through Bret's life.
Galveston: Between Wind and Water is set in Galveston, Texas, in the days leading up to the Great Hurricane of 1900. But for the book's complex characters and their secret desires, the storm is only part of the drama.